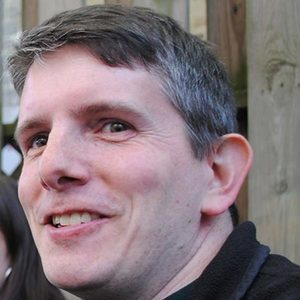 Todd Drezner
Special guest
I am an editor, producer, and writer of documentary and corporate videos.
In the documentary world, I directed and edited "Loving Lampposts: Living Autistic", which was inspired by his son Sam. It screened at the United Nations for World Autism Awareness Day, won Best Documentary at the Peace on Earth Film Festival in Chicago, won the Social Consciousness Award at Vision Fest in New York, and was nationally released on DVD and VOD.
Currently, I am producing and directing "Ways to Go," a documentary that examines the intersection of cities, transportation, and race. Prior to producing my own documentary work, I edited several award-winning documentaries that have aired on PBS Philadelphia, the cable network Ovation TV, and in theatrical release.
In the corporate world, I have written, produced, and edited videos for organizations such as the American Lung Association, Ernst & Young, MasterCard, the Nation Magazine, New York University, Procter & Gamble, and PwC, among others.
Todd Drezner has been a guest on 1 episode.
September 2nd, 2020 | 33 mins 42 secs

My guest is Todd Drezner. His newest film is "The Campaign of Miner Bo." It's probably safe to say that Bo Copley never expected to run for U.S. Senate. A lifelong resident of Mingo County, West Virginia, Copley worked in the coal industry for 11 years until he was laid off on September 18, 2015...In May of 2016, Copley was invited to join a roundtable discussion with Hillary Clinton, who was campaigning in West Virginia before the state's presidential primary. Copley, his voice breaking, showed Clinton a picture of his three children and challenged her assertion that she was a friend to coal miners. Copley's raw emotion broke through the usual campaign chatter, and throughout the campaign, he was a regular on cable news...Copley tried to take advantage of his surprise political celebrity by running for the Republican nomination for U.S. Senate in 2018. But without money, experience, or a traditional campaign infrastructure, he quickly discovered that being a politician is harder than it looks.