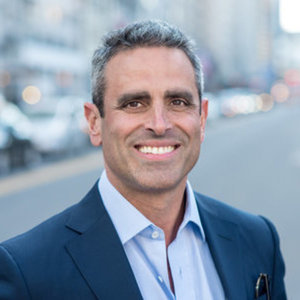 Tal Keinan
Special guest
Tal Keinan is an American-born entrepreneur and social activist. He is a co-founder of Clarity Capital, a global asset-management firm, and chairman of Koret Israel Economic Development Funds, Israel's largest nonprofit lender to small and micro businesses. He serves on the boards of directors of the Steinhardt Foundation for Jewish Life and the HESEG Foundation, is a Young Global Leader of the World Economic Forum, and is chairman of the YPO Intercontinental Chapter. He holds a master's degree in business administration from Harvard Business School and is a graduate of Israel's Air Force Academy.
Tal Keinan has been a guest on 1 episode.
December 19th, 2018 | 1 hr 2 mins

My guest is Tal Keinan. His new book "God Is in the Crowd" is an original and provocative blueprint for Judaism in the twenty-first century. Presented through the lens of Tal Keinan's unusual personal story, it a sobering analysis of the threat to Jewish continuity. As the Jewish people has become concentrated in just two hubs—America and Israel—it has lost the subtle code of governance that endowed Judaism with dynamism and relevance in the age of Diaspora.