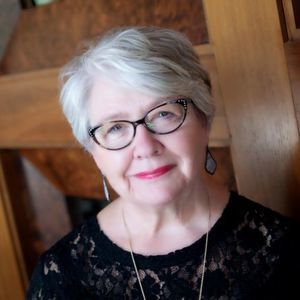 Suzanne Stabile
Special guest
Suzanne Stabile is a highly sought after speaker and teacher, known for her engaging laugh, personal vulnerability and creative approach to Enneagram instruction.As an internationally recognized Enneagram Master, Suzanne has conducted over 500 Enneagram workshops over the past 25 years.
She has spoken to College audiences that include Baylor and Drury Universities, Hendrix College, Perkins School of Theology (SMU) and Brite Divinity School (TCU), Formation Gathering 2017 (Harvard Divinity School), Pepperdine Bible Lectures 2017, Seminary of the Southwest, Austin, hundreds of churches across America including First Baptist, Austin, Highland Park United Methodist, Dallas, First Congregational Church, L.A., Otter Creek Church, Nashville, First Baptist Church, Portland, and teaches in the Baylor Health Care System, in Dallas, in both the Cancer and Transplant Hospitals.
Additionally, she has taught at Richard Rohr's Center for Action and Contemplation and has been a speaker for Conferences offered by the CAC. She taught with Father Rohr to an international audience in Assisi, Italy, on The Enneagram and Paradox. Other events Suzanne has spoken at include The North Texas Conference of the United Methodist Church, Christianity 21, The Festival of Courage and Faith in Greenwich CT, the Emerging Christianity and Telemachus Conferences, the Southwest Regional Gathering of the Disciples of Christ, Laity Lodge and The Apprentice Gathering.
Suzanne received her B.S. in Social Sciences from Southern Methodist University in Dallas, Texas where she also completed additional graduate work in the Schools of Sociology and Theology. She has served as a high school professor, the first women's basketball coach at SMU after Title IX, and as the founding Director of Shared Housing, a social service agency in Dallas.When she is not on the road teaching and lecturing,
Suzanne is at home in Dallas, Texas with her husband Rev. Joseph Stabile, a United Methodist pastor with whom she co-founded Life in the Trinity Ministry and the Micah Center. She is the mother of four children and grandmother of seven.
You can find her on social media at:
Twitter: @SuzanneStabile
Facebook: @EnneagramSuz
Instagram: @SuzanneStabile
Suzanne Stabile has been a guest on 1 episode.
April 19th, 2018 | 51 mins 41 secs

My guest is Suzanne Stabile. Her newest book is "The Path Between Us: An Enneagram Journey To Healthy Relationships." This book on the nine Enneagram types and how they behave and experience relationships will guide readers into deeper insights about themselves, their types, and others' personalities so that they can have healthier, more life-giving relationships.