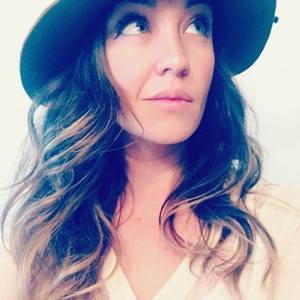 Sara Heath
Special guest
Rev. Sarah Heath is an ordained elder in the California Pacific Annual Conference of the United Methodist Church (UMC). She currently serves as the Lead Pastor of a Re-Start congregation in Costa Mesa- First UMC Costa Mesa (www.costamesafirstumc.com.) Sarah has spoken to groups of varying sizes all over the country on topics varying from creativity, authentic leadership, and learning how to tell your story.
Though Sarah was born in Newfoundland, Canada, she was raised in Ontario until her family moved to the Hattiesburg, Mississippi in 1994 where she lived the rest of her childhood. Keeping close to her newfound, southern roots, Sarah attended the University of Southern Mississippi after high school graduation where she received her B.S. in Psychology with a minor in Biology. Hearing the call to ministry, Sarah attended Duke Divinity School where she earned her Master of Divinity degree in 2005.
Sarah is often a guest writer for various publications, websites, and blogs where she shares insights on the topics of making faith relevant in our modern society and negotiating faith with church – How does faith "work," grow, and be sustained when you don't fit into the average church? Sarah is a contributor to the book, Disquiet Time: Rants and Reflections on the Good Book by the Skeptical, the Faithful, and a Few Scoundrels *edited by Jennifer Grant and Cathleen Falsani aiming to provide thoughtful, honest, and vulnerable biblical reflections for those passages that make people squeamish. Her first solo book *"What's your story? Seeing your life through God's eyes" came out April 17, 2017.
Sarah has a passion for music, traveling, acting, creating art, watching sports and making time for a little bit of play, which, if you stick around long enough, you will begin to notice creep their way into her ministries. If you ask her, Sarah will tell you her biggest blessings in her life are her random assortment of talented friends and her amazing mutt of a dog, Tenor (who seems to steal the spotlight at times, but she forgives him for it).
Sara Heath has been a guest on 1 episode.
May 22nd, 2017 | 39 mins 37 secs

My guest is Sarah Heath. Sarah is the pastor of First United Methodist Church in Costa Mesa, California. She's the author of a new book "What's Your Story?
Seeing Your Life Through God's Eyes".