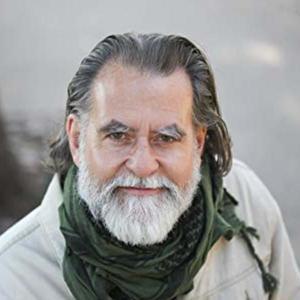 Richard Beck
Special guest
Richard Beck is professor of psychology at Abilene Christian University in Abilene, Texas, and a popular blogger and speaker. He is the author of several books, including Unclean. His published research also covers topics as diverse as the psychology of profanity and why Christian bookstore art is so bad. Beck leads a Bible study each week for inmates at a maximum security prison.
Richard Beck has been a guest on 1 episode.
January 20th, 2020 | 52 mins 22 secs

My guest is Richard Beck. His new book is "Trains, Jesus, and Murder: The Gospel according to Johnny Cash." "Saints and sinners, all jumbled up together." That's the genius of Johnny Cash, and that's what the gospel is ultimately all about.Johnny Cash sang about and for people on the margins. He famously played concerts in prisons, where he sang both murder ballads and gospel tunes in the same set. It's this juxtaposition between light and dark, writes Richard Beck, that makes Cash one of the most authentic theologians in memory.