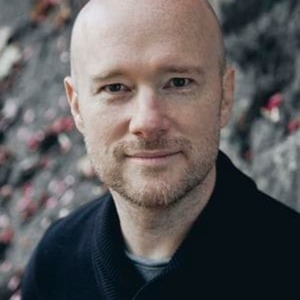 Olen Steinhauer
Special guest
Olen Steinhauer grew up in Virginia, and has lived throughout the US and Europe. He spent a year in Romania on a Fulbright grant, an experience that helped inspire his first five books. He now splits his time between Hungary and New York with his wife and daughter.
His first novel, The Bridge of Sighs (2003), began a five-book sequence chronicling Cold War Eastern Europe, one book per decade. It was nominated for five awards. The rest of the sequence includes:_ The Confession, 36 Yalta Boulevard (The Vienna Assignment in the UK), _Liberation Movements (The Istanbul Variations in the UK)—this one was nominated for an Edgar Award for best novel of the year—and Victory Square, which was a New York Times editor's choice.
With The Tourist (2009), he began a trilogy of spy tales focused on international deception in the post 9/11 world. The Tourist _reached the New York Times bestseller list, and has been translated into 25 languages. The second volume, _The Nearest Exit, was published in 2010 and won the Hammett Prize for best literary crime novel of the year. The finale, An American Spy, was published in March 2012 in the US and UK, and it spent 3 weeks on the New York Times bestseller list, as well as the LA Times and Publishers Weekly bestseller lists.
_The Cairo Affair _(2014), which begins in Budapest and moves to post-Mubarak Cairo and Libya in the midst of the Arab Spring, was published to acclaim from The New York Times, The Seattle Times, Amazon.com, The Saturday Evening Post, The Christian Science Monitor, PopSugar, and others. It reached a number of bestseller lists, including the New York Times, the Washington Post, and Publishers Weekly.
Most recently, _All the Old Knives _(2015), deals with terrorism, love and revenge, split between a restaurant in California and the American embassy in Vienna. He penned the screenplay, which is being produced by Chockstone Pictures and Nick Wechsler Productions, and will star Chris Pine.
He spent nearly a year in Berlin making a television show, Berlin Station.
His new novel, The Middleman, which deals with the threat of domestic American terrorism, will be published in August 2018.
Olen Steinhauer has been a guest on 1 episode.
February 8th, 2019 | 51 mins 32 secs

My guest is Olen Steinhauer. With "The Middleman", the perfect thriller for our tumultuous, uneasy time, Olen Steinhauer, the New York Times bestselling author of ten novels, including "The Tourist" and "The Cairo Affair", delivers a compelling portrait of a nation on the edge of revolution, and the deepest motives of the men and women on the opposite sides of the divide.