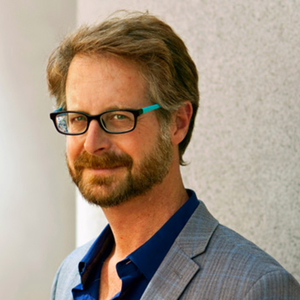 Nathaniel Popkin
Special guest
Nathaniel Popkin is a writer, editor, historian, journalist, and the author of five books, including the novel Everything is Borrowed, forthcoming in 2018 (New Door Books). He's the co-editor of Who Will Speak for America?, a literary anthology in response to the American political crisis, also forthcoming in 2018 (Temple University Press). He's the fiction review editor of Cleaver Magazine, as well as a prolific book critic—and National Book Critics Circle member—focusing on literary fiction and works in translation. He contributes regularly to the Wall Street Journal, Public Books, The Millions, and the Kenyon Review, among other publications.
As a keen observer of cities and lived places, Popkin has often turned his eye to the layers of history and life in his own city. He's the founding co-editor of the Hidden City Daily, a web magazine that covers architecture, design, planning, and preservation in Philadelphia, and the co-author of Philadelphia: Finding the Hidden City (Temple University Press). He's also the senior writer and story editor of the multi-part documentary film series "Philadelphia: The Great Experiment," for which his work has been recognized with several Emmy awards. He was the guest architecture critic of the Philadelphia Inquirer from 2011-12.
Popkin's first novel, Lion and Leopard (The Head and The Hand Press), is a mediation on originality and influence in art. It reimagines the life and tragic death of the first great American genre painter, John Lewis Krimmel. Lion and Leopard was a finalist for the Foreword Reviews Indie Book of the Year Award, and author Ken Kalfus described it as "historical literary fiction at its most engaging."
Lion and Leopard followed two books of literary non-fiction, the 2002 Song of the City (Four Walls Eight Windows/Basic Books) and the 2008 essay collection, The Possible City (Camino Books).
Popkin has been a Pennsylvania Council on the Arts fellow and a writer-in-residence at Philadelphia University. He's currently an editor-at-large at the Head and the Hand Press, and writer-in-residence at the Athenaeum of Philadelphia.
Nathaniel Popkin has been a guest on 4 episodes.