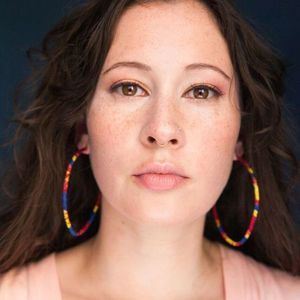 Natashia Díaz
Special guest
Natasha Díaz is a born and raised New Yorker, currently residing in Brooklyn, NY with her tall husband. She spends most of her days writing with no pants on and alternating between E.R. and Grey's Anatomy binges. Natasha is both an author and screenwriter. Her scripts have placed as a quarterfinalist in the Austin Film Festival and a finalist for both the NALIP Diverse Women in Media Fellowship and the Sundance Episodic Story Lab. Her essays can be found in The Establishment and Huffington Post. Her first novel, Color Me In, was published by Delacorte Press/Random House August, 20 2019.
Natashia Díaz has been a guest on 1 episode.
August 28th, 2019 | 33 mins 19 secs

My guest is Natasha Díaz. Her debut novel is "Color Me In." In it Natasha Díaz pulls from her personal experience to inform this powerful coming-of-age novel about the meaning of friendship, the joyful beginnings of romance, and the racism and religious intolerance that can both strain a family to the breaking point and strengthen its bonds.