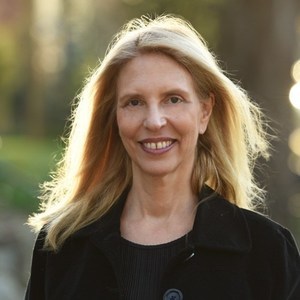 Nadine Epstein
Special guest
Nadine Epstein, Editor-in-Chief and CEO of Moment Magazine, is founder and executive director of the Center for Creative Change and founder of the Daniel Pearl Investigative Journalism Initiative. An award-winning journalist, she reported for the City News Bureau of Chicago and the Chicago Bureau of the New York Times and has written numerous publications. She was a Knight-Wallace Fellow at the University of Pennsylvania. Epstein has co-written three books as well as a documentary film shortlisted for an Academy Award. Her artwork and photography are featured in several exhibitions.
Nadine Epstein has been a guest on 1 episode.
June 26th, 2019 | 36 mins 39 secs

Elie Wiesel (1928-2016) is best known as the author of Night, survivor of Auschwitz and a powerful, enduring voice of the Holocaust. A recipient of the Nobel Peace Prize and the Presidential Medal of Freedom, he was a hero of human rights, professor and author of more than 50 books. Among his accomplishments, Wiesel co-founded Moment Magazine with Leonard Fein in 1975 to be a place of conversation for America's Jews. For editor-in-chief Nadine Epstein, he became a mentor and friend after she took over the magazine in 2004. In this striking volume, Epstein shares her memories of Wiesel and brings together 36 interviews with friends, colleagues and others who knew him.