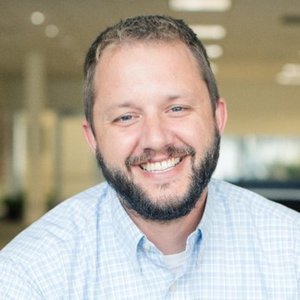 Matthew Kaemingk
Special guest
Rev. Dr. Matthew Kaemingk is an assistant professor of Christian Ethics at Fuller Theological Seminary and the associate dean of Fuller Texas in Houston. Matthew also serves as a fellow at the Center for Public Justice and a scholar-in-residence at the De Pree Center for Christian Leadership.
Matthew's research and teaching focus on religious pluralism and political ethics, workplace theology, theology and culture, and Reformed public theology. He is the author of Christian Hospitality and Muslim Immigration in an Age of Fear.
From 2013-2017 Matthew served as the Executive Director of the Fuller Institute for Theology and Northwest Culture in Seattle, WA. Matthew helped to launch three innovative theological initiatives designed to theologically equip churches to engage the arts, marketplace, and culture of the Pacific Northwest.
Matthew earned his Master of Divinity from Princeton Theological Seminary and holds a doctoral degree in Systematic Theology from the Vrije Universiteit in Amsterdam and in Christian Ethics from Fuller Theological Seminary. As a Fulbright Scholar in Amsterdam Matthew studied political theology and the European conflict over Muslim immigration.
Matthew is an ordained minister in the Christian Reformed Church. He and his wife Heather live in Houston, TX with their three sons Calvin, Kees, and Caedmon. Matthew has a quasi-religious relationship with the Seattle Seahawks.
Matthew Kaemingk has been a guest on 1 episode.
May 4th, 2018 | 47 mins 30 secs

My guest is Matthew Kaemingk. His most recent book is "Christian Hospitality and Muslim Immigration in an Age of Fear." In it he offers a thought-provoking Christian perspective on the growing debates over Muslim presence in the West. Rejecting both fearful nationalism and romantic multiculturalism, Kaemingk makes the case for a third way—a Christian pluralism that is committed to both the historic Christian faith and the public rights, dignity, and freedom of Islam.