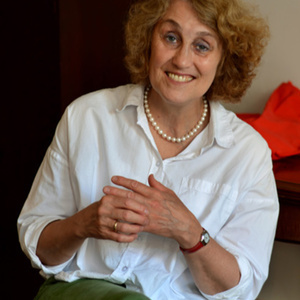 Melissa Knox
Special guest
Melissa Knox, Ph.D. is a writer and educator who lives in Germany. Divorcing Mom is her first memoir. She has authored books on Oscar Wilde, scholarly articles on nineteenth-century writers, and numerous personal essays on disturbed family life. She holds a Ph.D. in literature from Columbia University, has studied at several psychoanalytic institutes, and writes a blog, The Critical Mom.
Melissa Knox has been a guest on 1 episode.
April 30th, 2019 | 41 mins 46 secs

My guest is Melissa Knox. Her new memoir is "Divorcing Mom: A Memoir of Psychoanalysis." Psychoanalysis was her family's religion instead of wafers and wine, there were Seconals, Nembutals, and gin. Baptized into the faith at fourteen, Melissa Knox endured her analyst's praise of her childlike, victimized mother who leaned too close, ate off Melissa's plate, and thought pedophile meant silly person. Gaslighted with the notions that she'd seduced her father, failed to masturbate, and betrayed her mother, Melissa shouldered the blame.