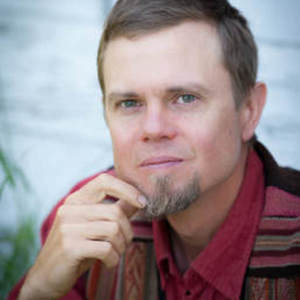 Marcus Rempel
Special guest
Marcus Peter Rempel and his family live at Ploughshares Community Farm in South St. Ouen's, Manitoba. A son of Mennonite mission workers, Rempel has been a cross-culture kid all his life, an insider and an outsider wherever he lives. Professionally, he has been an occupational therapist, a mental health clinician, a hydro justice worker, a market gardener and a pastor.
In the fall of 2018 Marcus is returning to school for his Masters in Marriage and Family Therapy, which he will apply toward work with an Indigenous Family Reunification pilot project at the Sandy-Saulteaux Spiritual Centre, just a few twists of the Brokenhead River downstream from Ploughshares. As an inheritor of a tradition that broke up Indigenous families via the residential school system, Marcus is deeply honoured to be invited into an effort to reduce the apprehensions of Indigenous children by Child and Family Services and rebuild Indigenous families in a healing place rooted in traditional teachings and ceremony.
Most of Marcus' creative juices as a communicator are flowing into The Ferment these days, a podcast he co-hosts with chant & songwriter Alana Levandoski.
Marcus Rempel has been a guest on 1 episode.
July 8th, 2020 | 47 mins

My guest is Marcus Rempel. He's the author of "Life At The End Of Us Vs Them." critics of both Christianity and culture. The end of us versus them can deteriorate into the chaos of each against each or it can open outward into freely chosen communion. It is an expectant - and apocalyptic - time. How does one live in this strange, endtime world? As a wanderer in the odd, cross-culture country Girard and Illich have mapped, the author arrives at a surprising new place in relation to those who are his other: women, queer folk, refugees, Muslims, atheists, and Indigenous people. In this collection of essays, he blinks, looks around, and makes some field notes.