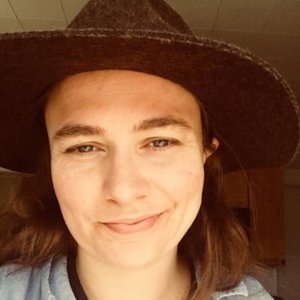 L.M. Browning
Special guest
L.M. Browning is an award-winning author of eleven books. In her writing, Browning explores the confluence of the natural landscape and the interior landscape. In 2010, Browning debuted with a three-title contemplative poetry series. These three books went on to garner several accolades including a total of 3 pushcart-prize nominations, the Nautilus Gold Medal for Poetry, and Foreword Reviews' Book of the Year Award. She has freelanced for several publications and has a bi-annual interview column in The Wayfarer Magazine in which she has interviewed dozens of notable figures such as Academy Award-Nominated filmmaker Tomm Moore and Peabody-winning host of On Being Krista Tippett. Balancing her passion for writing with her love of learning, Browning is a graduate of the University of London and a Fellow with the International League of Conservation Writers. In 2011, she opened Homebound Publications, an independent publishing house with five divisions.
L.M. Browning has been a guest on 1 episode.
May 5th, 2018 | 41 mins 38 secs

My guest is L.M. Browning. In her career-defining work, "To Lose the Madness: Field Notes on Trauma, Loss and Radical Authenticity", Browning explores the breaking point every mind has after finding her own limit during a gauntlet of traumatic events.