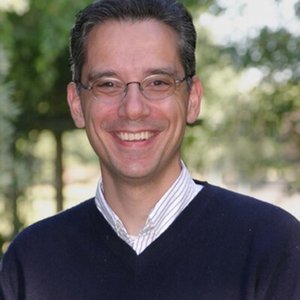 Lee McIntyre
Special guest
Lee McIntyre is a Research Fellow at the Center for Philosophy and History of Science at Boston University and an Instructor in Ethics at Harvard Extension School. He holds a B.A. from Wesleyan University and a Ph.D. in Philosophy from the University of Michigan (Ann Arbor). He has taught philosophy at Colgate University (where he won the Fraternity and Sorority Faculty Award for Excellence in Teaching Philosophy), Boston University, Simmons College, Tufts Experimental College, and Harvard Extension School (where he received the Dean's Letter of Commendation for Distinguished Teaching). Formerly Executive Director of the Institute for Quantitative Social Science at Harvard University, he has also served as a policy advisor to the Executive Dean of the Faculty of Arts and Sciences at Harvard and as Associate Editor in the Research Department of the Federal Reserve Bank of Boston.
McIntyre is the author of Post-Truth (MIT Press, 2018), Respecting Truth: Willful Ignorance in the Internet Age (Routledge, 2015), Dark Ages: The Case for a Science of Human Behavior (MIT Press, 2006), and Laws and Explanation in the Social Sciences (Westview Press, 1996). He is the co-editor of three anthologies: Readings in the Philosophy of Social Science (MIT Press, 1994) and two volumes in the Boston Studies in the Philosophy and History of Science series: Philosophy of Chemistry: Synthesis of a New Discipline (Springer, 2006) and Philosophy of Chemistry: Growth of a New Discipline (Springer 2014). McIntyre is also the author of Explaining Explanation: Essays in the Philosophy of the Special Sciences (Rowman and Littlefield/UPA, 2012), which is a collection of twenty years' worth of his philosophical essays that have appeared in Synthese, Philosophy of the Social Sciences, Teaching Philosophy, Perspectives on Science, Biology and Philosophy, Critica, Theory and Decision, and elsewhere. Other work has appeared in such popular venues as the New York Times, Newsweek, the Chronicle of Higher Education, the New Statesman, the Times Higher Education Supplement, and The Humanist.
Lee McIntyre has been a guest on 1 episode.
May 3rd, 2019 | 56 mins 5 secs

My guest is Lee McIntyre. His newest book is "The Scientific Attitude: Defending Science from Denial, Fraud, and Pseudoscience." Attacks on science have become commonplace. Claims that climate change isn't settled science, that evolution is "only a theory," and that scientists are conspiring to keep the truth about vaccines from the public are staples of some politicians' rhetorical repertoire. Defenders of science often point to its discoveries (penicillin! relativity!) without explaining exactly why scientific claims are superior. In this book, Lee McIntyre argues that what distinguishes science from its rivals is what he calls "the scientific attitude"―caring about evidence and being willing to change theories on the basis of new evidence. The history of science is littered with theories that were scientific but turned out to be wrong; the scientific attitude reveals why even a failed theory can help us to understand what is special about science.