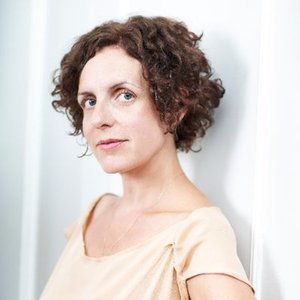 Katherine Rowland
Special guest
I was born in New York, raised in Washington, DC, and before settling in Brooklyn, where I currently live with my husband and two children, spent years in California, Europe, and South America. I hold a masters in sociomedical sciences from Columbia University, where I was a National Science Foundation Graduate Research Fellow in medical anthropology. I spent a long time believing I wanted to be an academic, before giving myself over to the human stories I most want to tell.
Most recently I was the publisher and executive director of Guernica Magazine. My writing, spanning public health, cultural criticism, and utopias has been published in Nature, the Financial Times, Aeon, the Guardian, Guernica, and Psychology Today, among other outlets. The Pleasure Gap, a product of five years of research and reporting, is my first book.
Katherine Rowland has been a guest on 1 episode.
February 18th, 2020 | 43 mins 33 secs

My guest is Katherine Rowland. Tens of millions of American women are dissatisfied with their sex lives. In her provocative and meticulously researched new book, "The Pleasure Gap: American Women and the Unfinished Sexual Revolution", Katherine Rowland, a public health researcher and journalist explores our culture's troubled relationship with women's sexuality and the many complex factors that have thrust us into an epidemic of low desire, guilt, and experiencing sex as a form of labor rather than an act of lust.