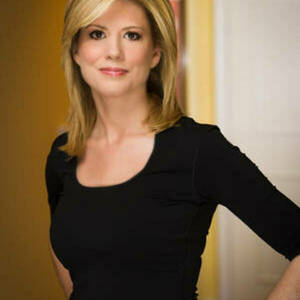 Kirsten Powers
Special guest
Kirsten Powers is a USA Today columnist, CNN political analyst and a bestselling author of The Silencing: How the Left is Killing Free Speech.
Prior to CNN, Powers spent eleven years at Fox News as a political analyst and contributor where she appeared regularly across the channel including Special Report with Bret Baier, Fox News Sunday, The Kelly File and The O'Reilly Factor.
The Washington Post has called Powers "bright-eyed, sharp-tongued, [and] gamely combative" and Mediaite deemed her "Fox's liberal to be reckoned with."
Prior to her career in journalism, Powers was a political appointee in the Clinton Administration from 1993-1998 where she served as Deputy Assistant U.S. Trade Representative for Public Affairs. She later worked in New York state and city Democratic politics including serving as press secretary for Andrew Cuomo's 2002 governor's race and as a consultant to the New York State Democratic Committee. She was also Vice President for International Communications at America Online, Inc. from 1998-2002.
Her writing has been published in the Wall Street Journal, USA Today, the Dallas Morning News, the New York Observer, Salon.com, the Daily Beast, the New York Post, Elle magazine and American Prospect online.
A native of Fairbanks, Alaska and a graduate of University of Maryland at College Park, Powers currently resides in D.C.
Kirsten Powers has been a guest on 1 episode.
October 13th, 2021 | 58 mins 44 secs

My guest is Kirsten Powers. Her new book is "Saving Grace: Speak Your Truth, Stay Centered, and Learn to Coexist with People Who Drive You Nuts." In it this CNN senior political analyst and USA Today columnist offers a path to navigating the toxic division in our culture without compromising our convictions and emotional well-being, based on her experience as a journalist during the Trump era, interviews with experts, and research on what leads people to actually change their minds.