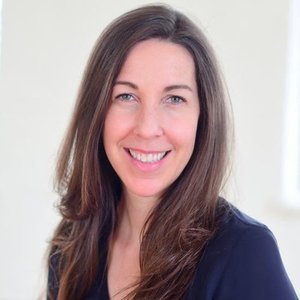 Kathryn Moeller
Special guest
Kathryn Moeller is an Assistant Professor in the Department of Educational Policy Studies in the School of Education at the University of Wisconsin, Madison. She is also affiliated with the Department of Gender and Women's Studies and the Latin American, Caribbean, and Iberian Studies Program. She is currently a 2017-2018 National Academy of Education/Spencer Foundation Postdoctoral Fellow. Her interdisciplinary, ethnographic scholarship examines the gendered, sexualized, and racialized nature of corporate power. She specifically considers how it influences the fields of education, feminism, and international development. She received her Ph.D. (2012) from the Social and Cultural Studies Program at the University of California, Berkeley with a Designated Emphasis in Gender, Women, and Sexuality from the Department of Gender & Women's Studies. She also holds an M.A. in Curriculum & Teaching from Michigan State University, and a B.S. in Sociology and Human and Organizational Development with a minor in African American Studies from Vanderbilt University. Prior to graduate school, she was a high school teacher in the U.S. and Honduras.
Kathryn Moeller has been a guest on 1 episode.
March 13th, 2018 | 1 hr 54 secs

My guest is Kathryn Moeller. She is Assistant Professor of Educational Policy Studies and an affiliate of the Department of Gender and Women's Studies at the University of Wisconsin–Madison. Her newest book is "The Gender Effect: Capitalism, Feminism and the Corporate Politics of Development."