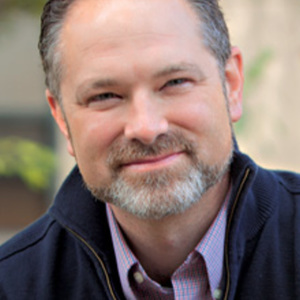 Kelly M. Kapic
Special guest
Kelly M. Kapic (PhD, King's College London) is professor of theological studies at Covenant College in Lookout Mountain, Georgia. He is the author or editor of numerous books including A Little Book for New Theologians, God So Loved He Gave, Communion with God, Mapping Modern Theology,_ Sanctification_, P_ocket Dictionary of the Reformed Tradition_, and most recently Embodied Hope.
Kelly M. Kapic has been a guest on 2 episodes.
December 16th, 2021 | 1 hr 5 mins

My guest is Kelly Kapic. Work. Family. Church. Exercise. Sleep.

The list of demands on our time seems to be never ending. It can leave you feeling a little guilty--like you should always be doing one more thing.

Rather than sharing better time-management tips to squeeze more hours out of the day, Kelly Kapic takes a different approach in You're Only Human. He offers a better way to make peace with the fact that God didn't create us to do it all.

June 6th, 2017 | 49 mins 20 secs

My guest is Kelly Kapic. He teaches theology at Covenant College and is the author of "Embodied Hope: A Theological Mediation on Pain and Suffering."