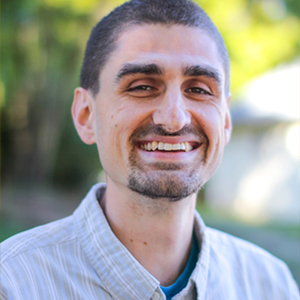 Jonathan Wilson-Hartgrove
Special guest
Jonathan Wilson-Hartgrove is a celebrated spiritual writer and sought-after speaker. A native of North Carolina, he is a graduate of Eastern University and Duke Divinity School.
In 2003, Jonathan and his wife Leah founded the Rutba House, a house of hospitality where the formerly homeless are welcomed into a community that eats, prays, and shares life together. Jonathan directs the School for Conversion, a nonprofit that has grown out of the life of Rutba House to pursue beloved community with kids in their neighborhood, through classes in North Carolina prisons, and in community-based education around the country. Jonathan is also an Associate Minister at the historically black St. Johns Missionary Baptist Church.
Jonathan is a co-complier of the celebrated Common Prayer: A Liturgy for Ordinary Radicals, and is the author of several books on Christian spirituality, including Strangers at My Door, The Awakening of Hope, The Wisdom of Stability, and The New Monasticism. Most recently, he is the co-author, with Reverend Dr. William Barber II, of The Third Reconstruction: Moral Mondays, Fusion Politics, and the Rise of a New Justice Movement.
An evangelical Christian who connects with the broad spiritual tradition and its monastic witnesses, Jonathan is a leader in the New Monasticism movement. He speaks often about emerging Christianity to churches and conferences across the denominational spectrum and has given lectures at dozens of universities, including Calvin College, Bethel University, Duke University, Swarthmore College, St. John's University, DePaul University, and Baylor University.
Jonathan Wilson-Hartgrove has been a guest on 2 episodes.
November 12th, 2019 | 1 hr 9 mins

My guest is Jonathan Wilson-Hartgrove. His newest book is "Revolution of Values: Reclaiming Public Faith for the Common Good." In it he argues that the religious Right taught America to misread the Bible. Christians have misused Scripture to consolidate power, stoke fears, and defend against enemies. But people who have been hurt by the attacks of Christian nationalism can help us rediscover God's vision for faith in public life. Jonathan Wilson-Hartgrove explores how religious culture wars have misrepresented Christianity at the expense of the poor, and how listening to marginalized communities can help us hear God's call to love and justice in the world.

March 21st, 2018 | 43 mins 19 secs

My guest is Jonathan Wilson-Hartgrove. He is a celebrated spiritual writer and sought-after speaker. A native of North Carolina, he is a graduate of Eastern University and Duke Divinity School. His newest book is "Reconstructing The Gospel: Finding Freedom From Slaveholder Religion." In it he argues that just as Reconstruction after the Civil War worked to repair a desperately broken society, our compromised Christianity requires a spiritual reconstruction that undoes the injustices of the past. Wilson-Hartgrove traces his journey from the religion of the slaveholder to the Christianity of Christ. Reconstructing the gospel requires facing the pain of the past and present, from racial blindness to systemic abuses of power. Grappling seriously with troubling history and theology, Wilson-Hartgrove recovers the subversiveness of the gospel that sustained the church through centuries of slavery and oppression, from the civil rights era to the Black Lives Matter movement and beyond.

He lives with his family at the Rutba House, a Christian community and house of hospitality, in Durham, North Carolina, where he directs School for Conversion.