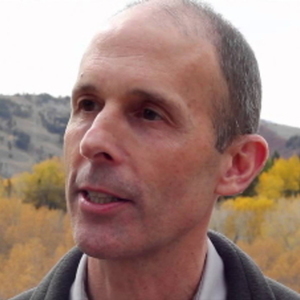 Joshua S. Goldstein
Special guest
Joshua S. Goldstein is an International Relations professor who writes about the big issues facing humanity. He is the author of six books about war, peace, diplomacy, and economic history, and a bestselling college textbook, International Relations. Among other awards, his book War and Gender (2001) won the International Studies Association's "Book of the Decade Award" in 2010. Goldstein has a B.A. from Stanford and a Ph.D. from M.I.T. He is professor emeritus at American University in Washington, DC, and research scholar at the University of Massachusetts, Amherst, where he lives. See www.joshuagoldstein.com.
Joshua S. Goldstein has been a guest on 1 episode.
February 6th, 2019 | 51 mins 1 sec

My guest is Joshua S. Goldstein. His newest book, co-authored with Staffan A. Qvist, is "A Bright Future: How Some Countries Have Solved Climate Change and the Rest Can Follow." As climate change quickly approaches a series of turning points that guarantee disastrous outcomes, a solution is hiding in plain sight. Several countries have already replaced fossil fuels with low-carbon energy sources, and done so rapidly, in one to two decades. By following their methods, we could decarbonize the global economy by midcentury, replacing fossil fuels even while world energy use continues to rise. But so far we have lacked the courage to really try.