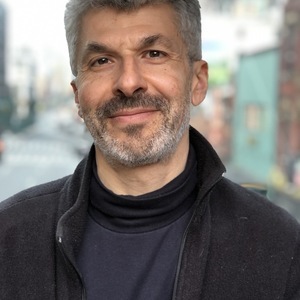 Jonathan H. Marks
Special guest
Jonathan H. Marks is director of the Bioethics Program at Penn State, and affiliate faculty in Law and International Affairs. He is also an academic member of Matrix Chambers, London and Geneva, a leading group of human rights lawyers.
His book, The Perils of Partnership: Industry Influence, Institutional Integrity, and Public Health (Oxford University Press, 2019), expands on his TED talk, In Praise of Conflict, which has over a million views. He was recently interviewed about the book on the Majority Report and on WBAI/Pacifica Radio (among others).
Jonathan's teaching has been featured in the New York Times. He has written for The Times _(London), the _New York Times, LA Times, The Nation magazine, and the Harvard Ethics Blog, as well as a variety of scholarly journals. He has previously been interviewed by the New York Times, NPR, BBC, AP, and Voice of America (among others) on topics that include institutional ethics, professional ethics, international law, and human rights.
He has held fellowships at Georgetown, Johns Hopkins, and Harvard Universities, and has taught law, ethics, and policy at Oxford, King's College, London, and Princeton (among others). He has served as an expert on law and ethics in meetings of the WHO, the National Academies (U.S.), and the Royal Society in London (among others).
Jonathan H. Marks has been a guest on 1 episode.
April 12th, 2019 | 42 mins 18 secs

My guest is Jonathan H. Marks. His new book is "The Perils of Partnership: Industry Influence, Institutional Integrity, and Public Health." Countless public health agencies are trying to solve our most intractable public health problems -- among them, the obesity and opioid epidemics -- by partnering with corporations responsible for creating or exacerbating those problems. We are told industry must be part of the solution. But is it time to challenge the partnership paradigm and the popular narratives that sustain it?