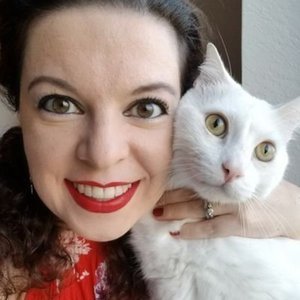 Jennifer Michelle Greenberg
Special guest
Jennifer is a home-schooling mom of three young girls from Texas. She began taking piano lessons at the age of 7 when she lived in Memphis, Tennessee. By the time Jennifer reached high school, her piano teacher was Timothy Hester of the University of Houston, Moores School of Music. But Dr. Hester spotted Jennifer's vocal talents when he heard her play an original song for him. He referred her to soprano and opera instructor, Joan Gibbons. While Jennifer was studying opera at university, she spent her spare time at the legendary Sugarhill Recording Studios and in the music studio with producer M.D. Thompson. There she recorded her debut album, At The Back of the North Wind.
Jennifer Michelle Greenberg has been a guest on 1 episode.
June 4th, 2020 | 36 mins 44 secs

My guest is Jennifer Michelle Greenberg. She's the author of "Not Forsaken." Jenn Greenberg was abused by her church-going father. Yet she is still a Christian. In this courageous, compelling book, she reflects on how God brought life and hope in the darkest of situations. Jenn shows how the gospel enables survivors to navigate issues of guilt, forgiveness, love, and value. And she challenges church leaders to protect the vulnerable among their congregations. "Not Forsaken" is not an easy read. But, perhaps today more than ever, it is a must-read.