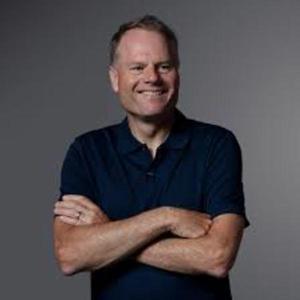 John Burke
Special guest
John Burke began working in the warehouse of Trek Bicycle—founded by his father—in 1984 and has held a variety of positions before becoming president of the company in 1997. Under John's leadership, Trek has become a global business and one of the world's most popular bicycle brands. John served as chairman of President George W. Bush's President's Council on Physical Fitness and Sports, is a founding member of PeopleForBikes, and is regarded as one of America's leading cycling advocates. A graduate of Boston University, John has authored three published books, is an avid cyclist and runner who has finished Ironman Wisconsin, as well as both the Boston and New York Marathons. John has two children and lives with his wife, Tania, in Madison, Wisconsin.
John Burke has been a guest on 1 episode.
October 13th, 2020 | 45 mins 51 secs

My guest is John Burke. His newest book is "Presidential Playbook 2020: 16 Nonpartisan Solutions to Save America." "And sometime, at some point, do something for your country." That quote from Pulitzer Prize-winning historian David McCullough resonated so deeply with Trek Bicycle President John Burke that he set out to write a book laying out his vision for the country, an America that can once again be a shining city on a hill.