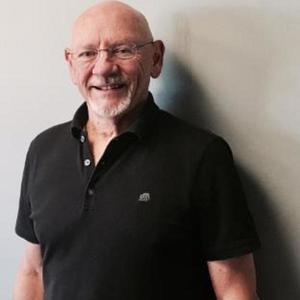 James Garbarino
Special guest
Dr. James Garbarino holds the Maude C. Clarke Chair in Humanistic Psychology and was founding Director of the Center for the Human Rights of Children at Loyola University Chicago. Previously he was Elizabeth Lee Vincent Professor of Human Development and Co-Director of the Family Life Development Center at Cornell University. He earned his BA from St. Lawrence University in 1968 and his PhD in human development and family studies from Cornell University in 1973. He is a Fellow of the American Psychological Association.
Dr. Garbarino has served as consultant or advisor to a wide range of organizations, including the National Committee to Prevent Child Abuse, the National Institute for Mental Health, the American Medical Association, the National Black Child Development Institute, the National Science Foundation, the US Advisory Board on Child Abuse and Neglect, and the FBI. In 1991 he undertook missions for UNICEF to assess the impact of the Gulf War upon children in Kuwait and Iraq, and has served as a consultant for programs serving Vietnamese, Bosnian and Croatian child refugees.
Books he has authored or edited include: Children and the Dark Side of Human Experience; See Jane Hit: Why Girls Are Growing More Violent and What We Can Do About It; Words Can Hurt Forever: How to Protect Adolescents from Bullying, Harassment, and Emotional Violence; Parents Under Siege: Why You Are the Solution, Not the Problem, in Your Child's Life; Lost Boys: Why Our Sons Turn Violent and How We Can Save Them; Raising Children in a Socially Toxic Environment; The Positive Psychology of Personal Transformation: Leveraging Resilience for Life Change; and several others. His forthcoming book, due for release in 2015, is titled I Listen to Killers: Lessons Learned from 20 Years as a Psychological Expert Witness in Murder Cases.
Dr. Garbarino serves as a consultant to television, magazine and newspaper reports on children and families, and in 1981 received the Silver Award at the International Film and Television Festival of New York for co-writing Don't Get Stuck There: A Film on Adolescent Abuse. In 1985, he collaborated with John Merrow to produce Assault on the Psyche, a videotaped program dealing with psychological abuse. He also serves as a scientific expert witness in criminal and civil cases involving issues of violence and children.
The National Conference on Child Abuse and Neglect honored Dr. Garbarino in 1985 with its first C. Henry Kempe Award, in recognition of his efforts on behalf of abused and neglected children. In 1975, Dr. Garbarino was named a Spencer Fellow by the National Academy of Education and, in 1981, named a National Fellow by the Kellogg Foundation. In 1979, and again in 1981, he received the Mitchell Prize from the Woodlands Conference on Sustainable Societies. In 1987, he was elected President of the American Psychological Association's Division on Child, Youth and Family Services, and in 1988 he received the American Humane Association's Vincent De Francis Award for nationally significant contributions to child protection. In 1989, he received the American Psychological Association's Award for Distinguished Professional Contributions to Public Service, and in 1992, the Society for Psychological Study of Social Issues Prize for research on child abuse. In 1993, Dr. Garbarino was honored with the Brandt F. Steele Award from the Kempe National Center on Child Abuse and Neglect, and in 1994 the American Psychological Association's Division on Child, Youth and Family Services' Nicholas Hobbs Award. Also in 1994, he received the Dale Richmond Award from the American Academy of Pediatrics Section on Behavioral and Developmental Pediatrics. In 1995, he was awarded an honorary Doctor of Humane Letters by St. Lawrence University and four years later received the Humanitarian Award from the University of Missouri's International Center for Psychosocial Trauma. In 2000, he received the President's Celebrating Success Award from the National Association of School Psychologists, and in 2003 the Outstanding Service to Children Award of the Chicago Association for the Education of Young Children.
James Garbarino has been a guest on 1 episode.
October 9th, 2019 | 41 mins 40 secs

My guest is James Garbarino. His new book is "Miller's Children: Why Giving Teenage Killers a Second Chance Matters for All of Us." It is a passionate and comprehensive look at the human consequences of the US Supreme Court's decision in the case of Miller v. Alabama, which outlaws mandatory life-without-parole sentences for juvenile murderers. The decision to apply the law retroactively to other cases has provided hope to those convicted of murders as teenagers and had been incarcerated with the expectation that they would never leave prison until their own death as incarcerated adults.