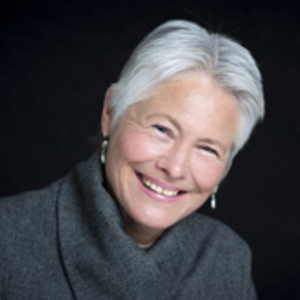 Gail Straub
Special guest
Gail Straub, co-founder and Executive Director of Empowerment Institute, is one of the world's leading authorities on women's empowerment. As part of this focus, she co-founded IMAGINE: A Global Initiative for the Empowerment of Women to help women heal from violence, build strong lives, and contribute to their community. This initiative applies the Institute's empowerment methodology to the United Nation's Millennium Development Goal "to promote gender equality and empower women." IMAGINE initiatives are under way in Afghanistan, Brazil, India, Jordan Kenya, Nigeria, Sudan and South Africa.
Gail has also consulted to many organizations furthering women's empowerment including the Chinese Women's Federation, Women for Women International, the Women's Leadership Center at Omega, and World Pulse. Additionally Gail is a contributor to the Huffington Post and other publications on women's empowerment issues.
Gail is the author of four books including, with her husband David Gershon, the best selling Empowerment: The Art of Creating Your Life As You Want It, the critically acclaimed, The Rhythm of Compassion: Caring for Self, Connecting with Society, and the award-winning feminist memoir Returning to My Mother's House: Taking Back the Wisdom of the Feminine. She is also a contributor to the anthology Enlightened Power: How Women Are Transforming the Practice of Leadership. Gail co-directs Empowerment Institute's School for Transformative Social Change which empowers change agents from around the world to design and implement cutting edge social innovations.
Taking her empowerment work global early in her career, Gail served as the International Director for the historic First Earth Run, a planet-wide initiative co-sponsored by the United Nations Children's Fund (UNICEF) and ABC Television. During the height of the Cold War, a torch of peace was passed around the world, mobilizing the participation of 25 million people in 62 countries and 45 heads of state. The event raised millions of dollars for UNICEF that was distributed to the neediest children in the world.
Gail has also served in the Peace Corps in West Africa and on many Boards including Omega Institute and the Russian American Humanitarian Initiative.
Gail Straub has been a guest on 1 episode.
March 23rd, 2018 | 42 mins 54 secs

My guest is Gail Straub. Gail is the Executive Director of the Empowerment Institute, which she co-founded in 1981. Her most recent book is "The Ashokan Way: Landscape's Path into Consciousness."