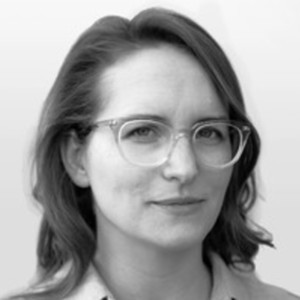 Eva Hagberg Fisher
Special guest
Eva Hagberg Fisher's writing has appeared in the New York Times, Tin House, Wallpaper, Wired, and Dwell, among other places. She is the author of the memoir HOW TO BE LOVED (Houghton Mifflin Harcourt, Feb 5, 2019), and holds degrees in architecture from UC Berkeley and Princeton as well as a PhD in Visual and Narrative Culture from UC Berkeley.
Eva Hagberg Fisher has been a guest on 1 episode.
February 1st, 2019 | 42 mins 26 secs

My guest is Eva Hagberg Fisher. Her new book, "How To Be Loved", is a luminous memoir about how friendship saved one woman's life, for anyone who has loved a friend who was sick, grieving, or lost—and for anyone who has struggled to seek or accept help. Eva Hagberg Fisher spent her lonely youth looking everywhere for connection: drugs, alcohol, therapists, boyfriends, girlfriends. Sometimes she found it, but always temporarily. Then, at age thirty, an undiscovered mass in her brain ruptured. So did her life. A brain surgery marked only the beginning of a long journey, and when her illness hit a critical stage, it forced her to finally admit the long‑suppressed truth: she was vulnerable, she needed help, and she longed to grow. She needed true friendship for the first time.