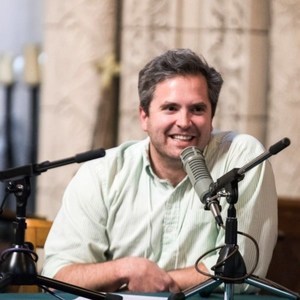 David Zahl
Special guest
David Zahl is the director of Mockingbird Ministries and editor-in-chief of the Mockingbird blog. Born in New York City and brought up elsewhere, David graduated from Georgetown University in 2001, and then worked for several years as a youth minister in New England. In 2007 he founded Mockingbird in NYC. Today David and his wife Cate reside in Charlottesville, VA with their three boys, where David also serves on the staff of Christ Episcopal Church. His first book, A Mess of Help: From the Crucified Soul of Rock N' Roll, appeared in 2014. Most recently, David co-authored Law and Gospel: A Theology for Sinners (and Saints) with Will McDavid and Ethan Richardson. Even after all these years, he's still mourning the end of Calvin and Hobbes (and hoping that Morrissey and Marr will bury the hatchet). His favorite theologian is probably a cross between Johnny Cash, Flannery O'Connor and his brother Simeon.
David Zahl has been a guest on 1 episode.
March 26th, 2019 | 1 hr 7 mins

My guest is David Zahl. His newest book is "Seculosity: How Career, Parenting, Technology, Food, Politics, and Romance Became Our New Religion and What to Do about It." At the heart of our current moment lies a universal yearning, writes David Zahl, not to be happy or respected so much as enough--what religions call "righteous." To fill the void left by religion, we look to all sorts of everyday activities--from eating and parenting to dating and voting--for the identity, purpose, and meaning once provided on Sunday morning.