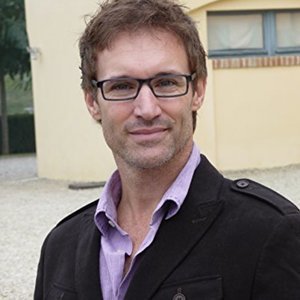 Darren Moorman
Special guest
Darren grew up passionate for film and media and began acting at age 19. Over the years, he found his true calling to producing and ventured out to L.A., to continue pursuing his dreams. Within two years of being in Hollywood, he produced his first feature film, "All Over Again", starring Craig T. Nelson and Academy Award nominee Robert Loggia. The movie was the winner of the Santa Clarita Film Festival. Darren has worked for industry leaders like MGM, where he worked as the Production Supervisor on various film projects like, "Out of Time", with Denzel Washington. He later worked with DIRECTV where he oversaw in-house production and produced the monthly Barker Video, "What's On DIRECTV". By 2006, Darren's growing list of accolades included feature films like "Marilyn Hotchkiss Ballroom Dancing and Charm School", an official selection of the 2005 Sundance Film Festival, "The Fifth Patient" which premiered at Cine- Vegas and IFC, "Jack and the Beanstalk" starring Chevy Chase as well as "Sensation of Sight" starring Academy Award nominee David Strathairn. His more recent work includes two other feature films including "Unconditional" which opened nationwide in theaters, and "Crackerjack" with Jeff Foxworthy, winner of the Knoxville Film Festival. But Darren's success is not limited to just feature films. Darren has successfully produced several comedy shows such as, "Thou Shalt Laugh", starring Patricia Heaton, "Thou Shalt Laugh The Deuce", starring Tin Conway and "Thou Shalt Laugh 3", starring Sinbad. He was also the Executive Producer for a TV Pilot called "Seven Days of Change." Darren's latest films includes an adaptation of the New York Times' Best Selling Book, "Same Kind of Different as Me" with Paramount Pictures, starring Renee Zellweger, Greg Kinnear, Djimon Hounsou and Jon Voight. The movie is set to be released in February 2017. He is currently in production on his new TV series, "Mark Hamill's Pop Culture Quest" with Lionsgate, and is also in post-production on 2 movies, "Run the Race" and "Indivisible". Darren is the Co-Founder of the "Everybody Can Help Somebody Foundation", which aims to help the Less Fortunate all across America. Darren lives in Pasadena with his wife and two boys.
Darren Moorman has been a guest on 1 episode.
October 11th, 2017 | 36 mins 54 secs

My guest is Darren Moorman. He's produced numerous feature films. His most recent film, "Same Kind Of Difference As Me", premiers on October 20th. It stars Renee Zellweger, Greg Kinnear, Djimon Hounsou and John Voight.