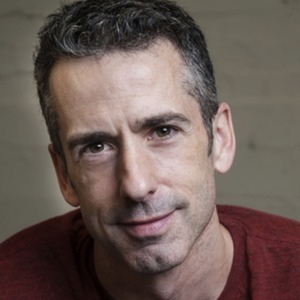 Dan Savage
Special guest
Dan Savage is an author, a sex-advice columnist, a podcaster, a pundit, and a public speaker.
"Savage Love," Dan's sex-advice column, first appeared in the The Stranger, Seattle's alternative weekly, in 1991. The column is now syndicated to more than 50 papers across the United States and Canada. Dan has published six books. His newest book, American Savage,illas be published in May of 2013.
In 2010 Dan and his husband Terry Miller founded the It Gets Better Project. The IGBP has gathered tens of thousands of videos from people all over the world offering hope to LGBT kids. The book—It Gets Better: Coming Out, Overcoming Bullying, and Creating a Life Worth Living—was a New York Times best seller. In 2012 the It Gets Better Project was awarded an Emmy.
Dan is a regular contributor to public radio's This American Life. He is a also been a frequent guest on The Colbert Report, Real Time with Bill Maher, and other television programs. In the fall of 2011 MTV filmed Dan as he toured colleges performing "Savage Love Live," the live version of his sex-advice column. That tour became the basis for the 2012 MTV program "Savage U."
In 1996 Dan launched the Savage Lovecast, a weekly, call-in advice podcast. It is now one of iTunes top 50 podcasts.
Dan's graphic, pragmatic, and humorous advice has changed the cultural conversation about monogamy, gay rights, religiosity, and politics.
Dan lives in Seattle with his husband, their son, and a one-eyed, deaf poodle named Stinker.
Dan Savage has been a guest on 1 episode.
May 4th, 2017 | 56 mins 23 secs

My guest is Dan Savage. He's a best selling author and sex advice columnist, a wildly popular podcaster, an Emmy winner and above all a great conversationalist.