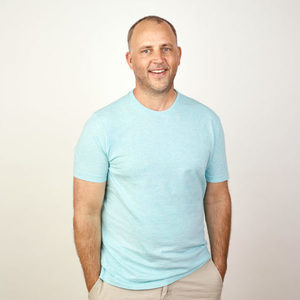 Dan Conway
Special guest
Dan Conway is an expert on crypto culture, decentralization and corporate America, where he spent most of his career.
He's had a number of Forrest Gump moments. At Macromedia he was at the epicenter of the dot com boom as PR Manager for Flash. Five years before YouTube was invented he started his own prank video site, Bricksuitcase.com. At PeopleSoft, when software started eating the world, he led PR for the first international launch of its enterprise software package. Then he naturally left tech for grocery, where he served as Director of Government Relations at Safeway. Finally, he ascended to an executive position at a Fortune 20 company.
Conway's PR firm, Zealot Communications, focused on crypto projects and was sought out by clients all over the world. He is the founder of one of the first Ethereum meetups in the San Francisco Bay Area.
Conway has been a top writer on Medium since 2015 and edits two publications: Citizen Crypto and The Drone. Two of his most widely read stories are Career Transitions, Crafting your Medium Humble-Brag, and Investing in Ethereum: What can you handle for 30x returns?. His essays have been reprinted in Business Insider, Cuepoint, Mid-Century Modern and Fatherly.com.
Dan Conway has been a guest on 1 episode.
August 28th, 2019 | 55 mins 36 secs

My guest is Dan Conway. His new book is "Confessions of a Crypto Millionaire: My Unlikely Escape from Corporate America." When the Financial Times interviewed Dan Conway for a story about cryptocurrency millionaires, he told them the unvarnished truth: "I invested because I wanted the underdogs to win, for once - losers like me who didn't make the rules and didn't have the money... We'd been forced to tweet corporate philanthropy hashtags, and we weren't going to take it anymore."