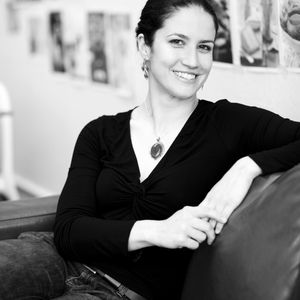 Catherine Price
Special guest
Catherine Price's newest book is HOW TO BREAK UP WITH YOUR PHONE: The 30-Day Plan to Take Back Your Life. (phonebreakup.com) Its goal is to reveal how the time we spend on our smartphones affects our brains—from our ability to focus to our memory—and what we can do to create healthier long-term relationships with our devices. Much more than a digital detox, HOW TO BREAK UP WITH YOUR PHONE uses mindfulness and the science of behavior change to help people change the way they interact with their cell phones. Evidence-based and thoroughly tested, HOW TO BREAK UP WITH YOUR PHONE is an essential guide for anyone who owns a smartphone.
You can learn more about How To Break Up With Your Phone, download free lockscreen images (and other resources), and sign up for the 30-day Phone Breakup Challenge at phonebreakup.com
Catherine's last book was VITAMANIA: How Vitamins Revolutionized The Way We Think About Food, from Penguin Press—a lively account of the history of vitamins and how we got to where we are today.
Catherine's written and multimedia work has appeared in publications including The Best American Science Writing, The New York Times, The San Francisco Chronicle, The Washington Post Magazine, Slate, Salon, Men's Journal, Mother Jones, The Oprah Magazine, and Parade, among others. Her other previous books include a parody travel guide called 101 Places Not To See Before You Die (HarperPaperbacks 2010), and The Big Sur Bakery Cookbook: A Year in the Life of a Restaurant (Harper Collins 2009).
Catherine is a two-time Société de Chimie Industrielle fellow at the Chemical Heritage Foundation and VITAMANIA was supported in part by the Alfred P. Sloan Foundation. She also has been a fellow at the Mesa Refuge, the Middlebury Program in Environmental Reporting, and the Knight Science Journalism Program at MIT (for its medical evidence and food boot camps), and has been nominated for an American Society of Magazine Editors award (for a package on back health). She's passionate about nutrition, diabetes, health and travel, and also founded a legally themed clothing shop called Illegal Briefs (www.cafepress.com/illegalbriefs). Diagnosed with Type 1 diabetes in 2001, Catherine is a frequent contributor to ASweetLife.org.
Catherine Price has been a guest on 1 episode.
February 15th, 2018 | 51 mins 59 secs

My guest is Catherine Price. She's an award winning writer and science journalist. Her most recent is entitled "How To Break Up With Your Phone."