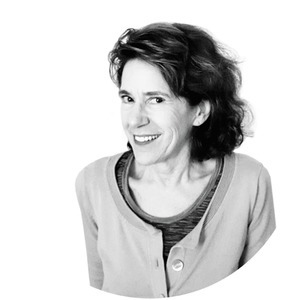 Cai Emmons
Special guest
Cai Emmons is the author of the novels His Mother's Son (Harcourt) and The Stylist _(HarperCollins). _His Mother's Son _received starred reviews from Kirkus and Publisher's Weekly, was a Booksense and Literary Guild selection, was translated into French and German, was reviewed by O Magazine and The Economist, and won an Oregon Book Award (the Ken Kesey Award) for fiction. About _The Stylist, one of the earliest novels featuring a transgender character, Booklist said: "With family relations as twisted as a French braid and language as vivid as a platinum dye job, Emmons' potent novel features magnetic characters and complex and compelling secrets." Emmons's recently completed novel, Weather Woman, forthcoming in 2018, is about a meteorologist who discovers she has the power to change the weather.
Emmons's short fiction has appeared in such periodicals as Narrative, Arts and Letters Journal of Contemporary Culture, TriQuarterly, The Santa Monica Review, The Pennsylvania Gazette, The New York Post, and Portland Monthly. A recent story of hers was a runner-up for the Missouri Review Editor's Prize. She has been awarded fellowships at The Albee Foundation, Ucross Foundation, Virginia Center for the Creative Arts, Playa, and Moulin a Nef in France.
Before Emmons began writing fiction she was a dramatist. Her early plays (Mergatroid and When Petulia Comes) were staged in New York at Playwrights Horizons, Theatre Genesis, and The American Place Theater. She studied film at NYU's Tisch School of the Arts where her 'thesis film' won a Student Academy Award. In New York she wrote, directed, and edited independent and industrial films, then she moved to Los Angeles where she wrote feature-length screenplays (optioned but unproduced) and several teleplays for the CBS series "The Trials of Rosie O'Neill."
Emmons holds a bachelor's degree from Yale University, and two MFAs, one in film from New York University, one in fiction from the University of Oregon. She has taught at various colleges and universities, including the University of Southern California. Since 2002 she has been teaching fiction and screenwriting at the University of Oregon.
Cai Emmons has been a guest on 1 episode.
September 21st, 2018 | 42 mins 2 secs

My guest is Cai Emmons, her newest book "Weather Woman," is the story of meteorologist Bronwyn Artair who discovers she has the power to change the weather.