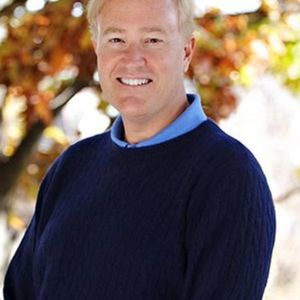 Brian VanDeMark
Special guest
Brian VanDeMark grew up and attended college in Texas, went to graduate school in California, and now lives in Maryland. He teaches history at the United States Naval Academy, Annapolis, where he has been a member of its History Department since 1990. The author of several books on American history, he co-authored Robert McNamara's #1 best-selling Vietnam memoir, In Retrospect, which became the basis of Errol Morris's Academy Award-winning documentary film, "The Fog of War." His most recent book, published by HarperCollins in September 2018, is Road to Disaster: A New History of America's Descent into Vietnam.
Brian VanDeMark has been a guest on 1 episode.
October 25th, 2018 | 52 mins 16 secs

My guest is Brian VanDemark. His newest book "Road to Disaster," draws upon decades of archival research, his own interviews with many of those involved, and a wealth of previously unheard recordings by Robert McNamara and Clark Clifford, who served as Defense Secretaries for Kennedy and Johnson. Yet beyond that, "Road to Disaster" is also the first history of the war to look at the cataclysmic decisions of those in the Kennedy and Johnson administrations through the prism of recent research in cognitive science, psychology, and organizational theory to explain why the "Best and the Brightest" became trapped in situations that suffocated creative thinking and willingness to dissent, why they found change so hard, and why they were so blind to their own errors.