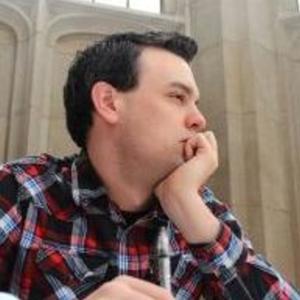 Brian Durkin
Special guest
Brian Durkin is a podcaster, comedian, and editor. He runs the website Full Belly Laughs, which is a humor site about food and games. He also hosts and produces the podcast by the same name, which is like listening to board game night with comedians. The podcast and website are based in Philadelphia. All the articles are written by Philly comedians, and the podcast showcases the great talent in the city.
Brian is also the Winner of the 2016 Most Likely to Make Everyone In the Room Laugh Award from Lather Hair Studios. You can find his podcasts and writing at http://www.fullbellylaughs.com
Brian Durkin has been a guest on 1 episode.
April 11th, 2017 | 1 hr 14 mins

My guest today is Brian Durkin. He's a comedian and he's the creator and curator of www.fullbellylaughs.com. He also hosts the Full Belly Laughs podcast.