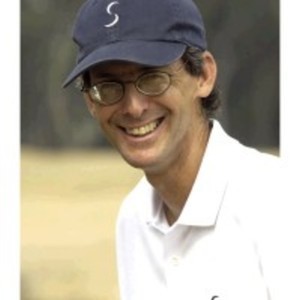 Bradley S. Klein
Special guest
Bradley S. Klein is a veteran golf journalist specializing in architecture and maintenance. A former PGA Tour caddie, Klein was architecture editor of Golfweek magazine for 28 years and the founding editor of Superintendent News before moving on to Golf Channel's GolfAdvisor.com. He holds a doctorate in political science and was a university professor for 14 years in international relations and political theory before leaving academia in 1999 to devote himself fulltime to golf writing. Klein has published nine books on golf architecture and history, including "Discovering Donald Ross," winner of the USGA 2001 International Book Award. In 2006, Klein was inducted into the International Caddie Hall of Fame. In 2015, he won the American Society of Golf Course Architecture's Donald Ross Award for lifetime achievement. Klein has served as a consultant on numerous early golf course development and restoration projects, including Old Macdonald at Bandon (Ore.) Dunes; Olympia Fields (Ill.) Country Club; and Scioto Country Club in Columbus, Ohio. He is working on master plans for Kennett Square (Pa.) Golf & Country Club; Country Club of Waterbury (Conn.); and Longmeadow (Mass.) Country Club.
Bradley S. Klein has been a guest on 2 episodes.
June 21st, 2020 | 57 mins 33 secs

My guest is Bradley Klein. He's a political scientist turned renowned sports writer and golf consultant. We talk about a piece he recently wrote about the future of sports in the age of Corona.

May 30th, 2020 | 1 hr 17 mins

My guests are Bradley S. Klein and David Shields. Klein has played golf with Trump, written about him as a sports journalist and consulted on his golf courses. David Shields has written one of the most provocative and revealing books about Trump, Nobody Hates Trump More Than Trump. If you're looking for an interesting Trump conversation in the midst of Corona, this is it.