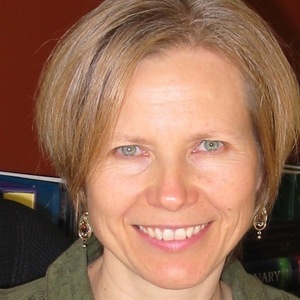 Barbara Freese
Special guest
Barbara Freese is the author of Coal: A Human History, selected as a New York Times Notable Book and recently released in an updated edition. This critically-acclaimed book tells the story of how coal has transformed the world over the centuries, describes the drama swirling around coal use today, and explains why coal represents such a profound threat to the global climate.
Freese is also an environmental attorney, policy analyst and speaker who has for several years been deeply involved in energy and climate issues, with a particular focus on coal. She has fought to block the construction of new coal plants and to enact climate protection laws at the state and federal level, and she co-authored multiple reports on coal use when she was a senior policy advocate on the staff of the Union of Concerned Scientists. She has also taught about fossil fuels and climate, including as a policymaker in residence at the University of Michigan's Ford School of Public Policy. In the mid-1990s, when she was an Assistant Attorney General for the State of Minnesota, Freese litigated the science of climate change against the coal industry, confronting first-hand the science denial that would later become so prominent in the U.S.
She has a J.D. from NYU School of Law and a B.A. from the University of Minnesota. She is currently writing a new book about how various industries have responded to evidence that their product causes harm.
Barbara Freese has been a guest on 1 episode.
May 9th, 2020 | 36 mins 10 secs

My guest is Barbara Freese. Her newest book is "Industrial-Strength Denial: Eight Stories of Corporations Defending the Indefensible, from the Slave Trade to Climate Change." In it she argues that corporations faced with proof that they are hurting people or the planet have a long history of denying evidence, blaming victims, complaining of witch hunts, attacking their critics' motives, and otherwise rationalizing their harmful activities. Denial campaigns have let corporations continue dangerous practices that cause widespread suffering, death, and environmental destruction. And, by undermining social trust in science and government, corporate denial has made it harder for our democracy to function.