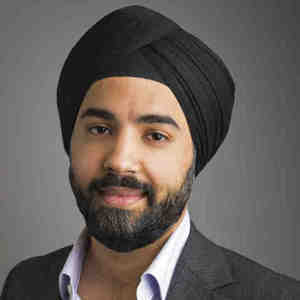 Arjun Singh Sethi
Special guest
Arjun Singh Sethi is a community activist, civil rights lawyer, writer, and law professor based in Washington, DC. He works closely with Muslim, Arab, South Asian, and Sikh communities and advocates for racial justice, equity, and social change at both the local and the national levels. His writing has appeared in CNN Opinion, The Guardian, Politico magazine, USA Today, and the Washington Post, and he is featured regularly on national radio and television. He holds faculty appointments at Georgetown University Law Center and Vanderbilt University Law School, and presently co-chairs the American Bar Association's National Committee on Homeland Security, Terrorism, and Treatment of Enemy Combatants.
Arjun Singh Sethi has been a guest on 1 episode.
August 24th, 2018 | 47 mins 17 secs

My guest is Arjun Sethi. In his new book American Hate: Survivors Speak Out, he chronicles the stories of individuals affected by hate. In a series of powerful, unfiltered testimonials, survivors tell their stories in their own words and describe how the bigoted rhetoric and policies of the Trump administration have intensified bullying, discrimination, and even violence toward them and their communities.