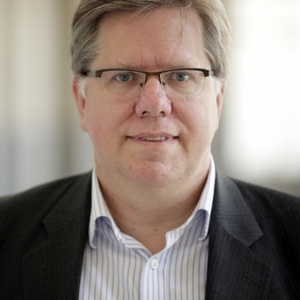 Andrew Selee
Special guest
Andrew Selee is President of the Migration Policy Institute, succeeding co-founder Demetrios G. Papademetriou and Michael Fix. He came to MPI from the Woodrow Wilson International Center for Scholars, where he served as Executive Vice President from January 2014 through April 2017.
Dr. Selee has worked closely in the past on two of MPI's signature initiatives: the Independent Task Force on Immigration and America's Future, and the Regional Migration Study Group, which was jointly convened by MPI and the Wilson Center. He also served as a member of the Council on Foreign Relations' Task Force on Immigration.
The founding Director of the Wilson Center's Mexico Institute, Dr. Selee is a respected scholar and analyst of Mexico and U.S.-Mexico relations. A frequent commentator in the media, he has also written and edited a number of books and policy reports on U.S.-Mexico relations, Mexican and Latin American politics, and Latino immigrant civic engagement in the United States, and is a regular columnist with the Mexican newspaper El Universal. His latest book, Vanishing Frontiers: The Forces Driving Mexico and the United States Together, will be published by Public Affairs on June 5, 2018.
In his role as Executive Vice President of the Wilson Center and previously as Vice President for Programs, Dr. Selee was involved with the Center's wide-ranging initiatives in Europe, Asia, Africa, Eurasia, and the Middle East. He is also the author of a major book on think tank strategy, What Should Think Tanks Do? A Strategic Guide to Policy Impact (Stanford, 2013).
Dr. Selee has regularly taught courses at Johns Hopkins University and George Washington University since 2006 and was a visiting professor at El Colegio de Mexico.
Prior to joining the Wilson Center as an associate in the Latin American Program in 2000, he was a professional staffer in the U.S. House of Representatives and worked for five years with the YMCA of Baja California in Tijuana, Mexico, helping to start a community center and a home for migrant youth. He later served on the National Board of the YMCA of the USA and chaired its International Committee.
Dr. Selee holds a Ph.D. in policy studies from the University of Maryland, an M.A. in Latin American studies from the University of California, San Diego, and a B.A. in Latin American studies (Phi Beta Kappa) from Washington University in St. Louis.
Media Requests
Michelle Mittelstadt
+1 202-266-1910
+44 20 8123 6265
[email protected]
General Inquiries
+1 202-266-1940
Andrew Selee has been a guest on 1 episode.
June 22nd, 2018 | 47 mins 47 secs

My guest is Andrew Selee. In his new book, "Vanishing Frontiers: The Forces Driving Mexico and the United States Together", he argues that there may be no story today with a wider gap between fact and fiction than the relationship between the United States and Mexico. Wall or no wall, deeply intertwined social, economic, business, cultural, and personal relationships mean the US-Mexico border is more like a seam than a barrier, weaving together two economies and cultures.