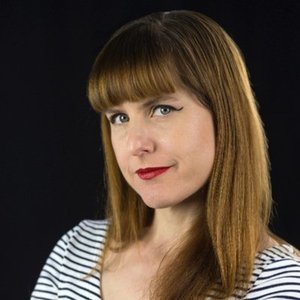 Amanda Marcotte
Special guest
Amanda Marcotte is a Senior Political Writer for Salon. Before this, she spent a decade as a freelance journalist, writing regularly for Slate, the Rolling Stone, the Daily Beast, USA Today, Talking Points Memo, and the Los Angeles Times. Marcotte's expertise is in covering the American right, a beat she was drawn to after growing up in a conservative Texas household with Fox News and Rush Limbaugh-loving parents. She got her start covering reproductive rights, which further familiarized her with the organizing and rhetorical strategies of the Christian right. Since then, she's expanded her reporting on right wing politics, covering everything from climate change denialism to the activities of the gun lobby.
Amanda Marcotte has been a guest on 1 episode.
April 20th, 2018 | 1 hr 1 min

The election of Donald Trump in 2016, like most of his campaign, came as a shock to many Americans. In "Troll Nation" Amanda Marcotte argues that Trump's election was the inevitable result of American conservatism's degradation into an ideology of blind resentment.