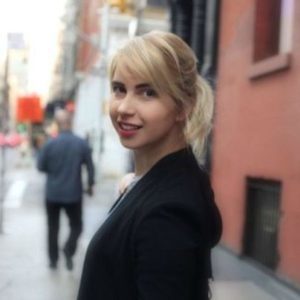 Alice Vaughn
Special guest
Vaughn is the (in)famous creator of Offensive Crayons, an adults-only box of crayons for the wildly artistic with a healthy sense of humor – with names like Boner Bill Blue, Miscarriage Maroon, and Privilege (White), the inappropriately- named crayons have been banned from Amazon for "insulting children and Caucasians".
When she's not gleefully exploiting the general public's constant stream of PC outrage, Vaughn often finds herself accidentally going viral.
Alice Vaughn has been a guest on 1 episode.
July 21st, 2020 | 59 mins 24 secs

My guest is Alice Vaughn. She's the co-host of "Two Girls One Mic: The Porncast." They review the holes and plot holes of your favorite porn. She also founded Offensive Crayons, a wildly successful company... https://www.offensivecrayons.com. We talk porn, politics, psychology and the pandemic's effect on the porn industry and the wider culture.