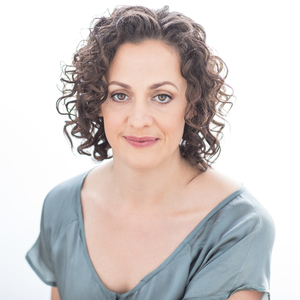 Abigail Kileen
Special guest
Abigail Killeen is a theater artist, working as an actor, director, and producer. She is an Affiliate Artist at Portland Stage, Maine's only LORT theater, where she performs regularly, as well as with other Portland-based companies: Fenix, Dramatic Rep, Good Theater, and The Theater Project. She is also a company member with Compagnia de' Colombari, an international theater company based in New York. Recent projects with Colombari include two theatrical events directed by Karin Coonrod: the stage adaptation of Flannery O'Connor's "Everything That Rises Must Converge", and "The Merchant in Venice", a unique collaboration/ commemoration, premiering in Venice in 2016 and opening in the US in 2017.
Abigail's performance research includes generating theatrical projects for women that investigate grace and transformation, freeing them from traditional performance narratives. Recent projects include a performance version of Virginia Woolf's "Mark on the Wall", created with Adrianne Krstansky, which played as part of the International Virginia Woolf Conference in Chicago. In conjunction with Portland Stage's Studio Series, she was awarded a grant from the Maine Arts Commission to produce and perform "The Amish Project", a solo performance work by Jessica Dickey, and she Abigail Killeen: Bowdoin College: Theaterconceived, developed, and will perform in a theatrical adaptation of Isak Dinesen's
Abigail holds a BFA in Acting from NYU's Tisch School of the Arts and an MFA in Acting from Brandeis University's Professional Actor Training Program. She trained with Master Teachers in the Stella Adler Technique, Suzuki, and Extended Voice with the Roy Hart Theatre in France. She has studied physical theater with the Double Edge Theater, Gordana Maric from the University of Belgrade and the award-winning Frantic Assembly in London.
Abigail is an award-winning theater teacher (Outstanding Teaching Award, Brandeis University and a Karofsky Encore Lecture Recipient at Bowdoin College) and currently serves as an Associate Professor of Theater in the Department of Theater and Dance.
Abigail Kileen has been a guest on 1 episode.
November 8th, 2017 | 1 hr 28 secs

Babette's Feast tells the story of how a refugee transforms a closed religious community by sacrificing all she has to throw a lavish dinner party. Through her radical hospitality, this mysterious woman converts her guests' deeply held notions of scarcity and judgment and opens them up to give and receive abundant grace. My guests, Julia Beardsley O'Brien and Abigail Kileen, have adapted the story for the stage. This adaptation re-imagines the story you thought you knew about Babette's singular feast: deep, funny, dangerous, sensual, and beautiful.