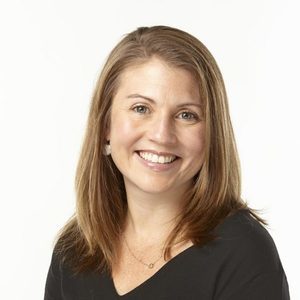 Amy Julia Becker
Special guest
Amy Julia Becker is the author of White Picket Fences: Turning toward Love in a World Divided by Privilege (NavPress, 2018). She is also the author of_ Small Talk: Learning From My Children About What Matters Most (Zondervan, 2014), _A Good and Perfect Gift: Faith, Expectations and a Little Girl Named Penny _(Bethany House), named one of the Top Books of 2011 by Publisher's Weekly, and _Penelope Ayers: A Memoir. A graduate of Princeton University and Princeton Theological Seminary, her essays about faith, family, and disability have appeared in the Washington Post, USA Today, Christianity Today, the Christian Century, and online for The New York Times, ABCNews, the Atlantic, Vox, and The Huffington Post. She lives with her husband Peter and three children, Penny, William, and Marilee in western CT.
Amy Julia Becker has been a guest on 1 episode.
October 24th, 2018 | 42 mins 59 secs

My guest is Amy Julia Becker. Her new book "White Picket Fences: Turning Toward Love in a World Divided by Privilege," welcomes us into her life, from the charm of her privileged southern childhood to her adult experience in the northeast, and the denials she has faced as the mother of a child with special needs. She shows how a life behind a white picket fence can restrict even as it protects, and how it can prevent us from loving our neighbors well.