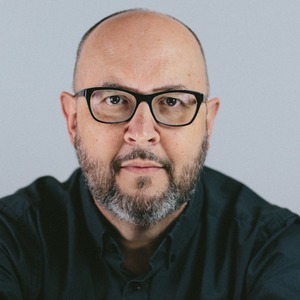 Alan Jacobs
Special guest
Before coming to Baylor, Dr. Alan Jacobs was Clyde S. Kilby Chair and Professor of English at Wheaton College (Illinois) since 1984. He is a graduate of the University of Alabama and received his PhD. from the University of Virginia. Dr. Jacobs teaches theology and literary theory for the Honors Program, a field in which his prolific authorship has established him as a leading scholar. His books include: The Book of Common Prayer: A Biography (2013); W. H. Auden, For the Time Being: A Christmas Oratorio (2013, edited) ; W. H. Auden, The Age of Anxiety: a Baroque Eclogue (2011, edited) ; The Pleasures of Reading in an Age of Distraction (2011) ; Wayfaring: Essays Pleasant and Unpleasant (2010) ; Sin: A Cultural History (2009) ; Looking Before and After: Testimony and the Christian Life (2008) ; The Narnian: The Life and Imagination of C.S. Lewis (2006) ; Shaming the Devil: Essays in Truthtelling (2004) ; A Theology of Reading: The Hermeneutics of Love (2001) ; A Visit to Vanity Fair: Moral Essays on the Present Age (2001) ; What Became of Wystan: Change and Continuity in Auden's Poetry (1998). ; Must Christianity be Violent? Reflections on History, Practice, and Theology, ed. with Kenneth R. Chase (2003).
Besides authoring books, Jacobs is a frequent guest on Mars Hill Audio, blogs for The American Conservative, and serves as contributing editor for The New Atlantis. At Baylor, Dr. Jacobs has taught a variety of classes including Great Texts of the Medieval Intellectual Tradition, Theology and Literary Theory, Great Texts of the Early Modern Age, Living and Thinking in a Digital Age, and Confession and Autobiography.
Alan Jacobs has been a guest on 2 episodes.
September 23rd, 2020 | 50 mins 49 secs

My guest is Alan Jacobs. His newest book is "Breaking Bread with the Dead: A Reader's Guide to a More Tranquil Mind." W. H. Auden once wrote that "art is our chief means of breaking bread with the dead." In his brilliant and compulsively readable new treatise, Breaking Bread with the Dead, Alan Jacobs shows us that engaging with the strange and wonderful writings of the past might help us live less anxiously in the present--and increase what Thomas Pynchon once called our "personal density."

October 2nd, 2017 | 1 hr 6 mins

My guest is Alan Jacobs. His most recent book is "How To Think: A Survival Guide For A World At Odds." As a celebrated cultural critic and a writer for national publications like The Atlantic and Harper's, Alan Jacobs has spent his adult life belonging to communities that often clash in America's culture wars. And in his years of confronting the big issues that divide us—political, social, religious—Jacobs has learned that many of our fiercest disputes occur not because we're doomed to be divided, but because the people involved simply aren't thinking.